Commissioners
Terms for Subdistrict 1 and Subdistrict 2 expire on 12/31/2023. If interested in running, please contact Boise County at (208)392-4431, ext. 121.
Kevin Kelley
Subdistrict: 1
Term Expires: Dec 31, 2023
subdistrict1@gvfdidaho.com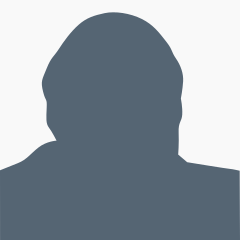 Dennis Ross
Subdistrict: 2
Term Expires: Dec 31, 2023
subdistrict2@gvfdidaho.com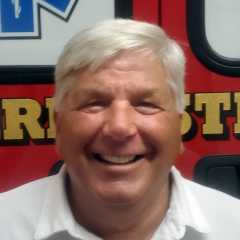 Bill Klevenberg
Subdistrict: 3
Term Expires: Dec 31, 2026
subdistrict3@gvfdidaho.com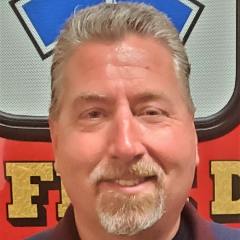 ---
Officers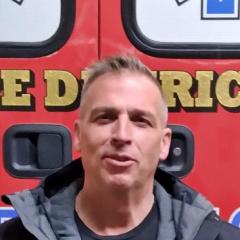 I come from Lansing, Michigan with over thirty years of fire service experience. I served as a Paramedic and a Battalion Chief with a platoon of 45 personnel. I am excited to contribute my talents and years of experience toward GVFPD. I desire to help grow the department as our beloved community continues to grow and thrive.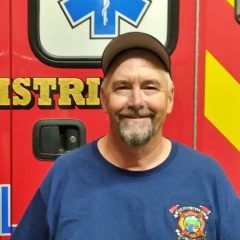 After serving four years in the US Navy, Dean spent the next 34 years in the fire service starting as a volunteer. Upon retiring as a Battalion Chief, Dean and his wife Tina moved to Garden Valley in April 2022. The Langes are very excited about being part of the Garden Valley community.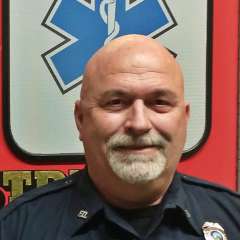 I was raised in Nampa, where, after finishing an enlistment in the Navy, I spent 30 years on the Nampa Fire Department. The last 20 were as a battalion chief, leading a shift of 25 firefighter/EMTs, and paramedics. From the time I was a young teenager, Garden Valley has been my stomping grounds. I've been married to Myra for 33 years, and our first date was to Silver Creek Plunge. This area has always held a special place in my heart and we were finally able to move up here full time on 2017. After retiring in June of 2019, I took some time off and then joined GVFD in January of 2021. I'm very proud of this department and the professionalism that its members exemplify, and I look forward to serving this community for many years to come!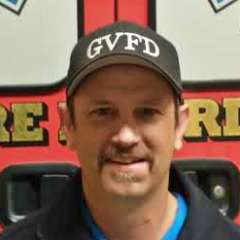 Lieutenant
George Griffith
I moved to Garden Valley in 2018 with my wife and we have since added two daughters to our family. Before moving to Garden Valley I had 11 years experience in the fire service and EMS. I joined GVFD in 2019.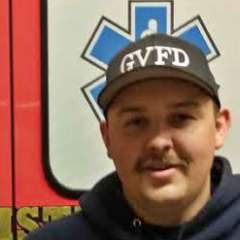 Austin Fields moved to Garden Valley in 2012 as a high school student. After graduating he began volunteering with GVFD in 2014. Austin Volunteered until 2018 when he was hired as a full-time firefighter and began working for GVFD professionally. Austin enjoys the wide variety of missions that GVFD faces and loves to continue training and knowledge to serve to the best of his ability. Austin loves Garden Valley and enjoys spending time with friends and family here. Austin hopes to continue to grow experience and relationships with the community here.








---
Volunteers
Ben Nuber

3 years

Ben and his wife Kelly moved to Garden Valley in 2017. He joined the department in early 2020. Ben had no previous experience in fire or EMS but learned from the many amazing mentors and instructors in Garden Valley.
Deanna Paine

8 years

I became an LPN in 2006. After I married Bud, I became interested in pre-hospital medicine and became an EMT in 2011. Took training during 2012 and obtained an AAS in Paramedicine/Emergency Medicine in 2013. I currently volunteer as a Paramedic with Garden Valley Fire and work part time as a Paramedic with Cascade Fire.
Don Cobb

8 years

I spent over 20 years in the military and was awarded the Purple Heart. I have experience in law enforcement and fire service (CDA).
Donnie Adams

9 years

I am a volunteer with Garden Valley Fire Department. I started with Crouch Ambulance and have been volunteering for over 30 years.
Eric Ballou

21 months

Eric Ballou is a volunteer with Garden Valley Fire Department.
Jack Sipple

10 years

Jack Sipple was born and raised in Garden Valley and graduated from GVHS in 2006. Jack started working seasonally for the U.S. Forest Service in 2007. Jack graduated from University of Idaho in 2010 with a degree in Fire Ecology & Management. Jack started volunteering for GVFD in 2013 and was promoted to Captain in 2021. Jack enjoys snowmobiling and spending time with his wife Heather and his daughters Millie, and Gracie.
Jason Van Dyk







Jenna Barron

2 years

As a young firefighter I started off volunteering at my local fire department. I then shifted to working fulltime as a Structual Firefighter for 3 years in Louisiana. Last year I moved to Idaho to fight wildland fires and broaden my horizons. I am now 22 years old and hope to continue expanding my knowledge and become a well rounded firefighter.
Karen Eldredge

13 months

I moved from Boise to Garden Valley in 2016, Pioneer Fire and Snowmageddon! I am a Volunteer/Reservist with Idaho Fish and Game and spend my summers volunteering to maintain trails in Idaho's wilderness.
Krystian Crane

2 years

I'm Krystian, I'm 28 years old and fought wildland fire for the last 5 years as my career. My grandparents and parents all live here full time. I'm now moving forward to learn and grow more in fire, and love being a part of this community.
Lorijo Hammond-Laragon

2 years

Jo has been in the medical field for 27 years and an EMT with the GVFD since 2021. She moved to Garden Valley a year and a half ago with her husband, 2 dogs and 1 cat. She enjoys working for the community.
Michael McGrath

3 years

Mike began volunteering for the Garden Valley Fire District in 2020 because he wants to be of service to the community. He received his EMT license in 2021 and looks forward to serving the community for years to come.  He loves being outdoors and lives here with his beautiful wife.
Patrick Lazo







Richard Lindstrom

17 months

Richard has been with the fire department since June 2022. He has deep roots in Garden Valley and is honored to serve the community.
Trinia Richardson

3 years

I started wildland fire fighting as a seasonal employee while gong to college, working as an engine boss and then on helitack. I became an EMT and volunteered with Elko County Ambulance and Fire Department. I met the love of my life, Chad, and took a break from EMS while raising our amazing family: Ambir, Tyler, Travis, Cheyanne and Clayton. We moved to Garden Valley in 2017 and I joined the department in 2020.I love this community and love contributing by doing something I truly love.
---
Auxiliary
The Garden Valley Fire Protection District (GVFD) Auxiliary was formed to support the functions and mission of the GVFD. Learn more on the Auxiliary Page.